Brothers
Super Fountain is a fantastic fan-shaped piece with multicolored stars, crackling, silver whistles, chrysanthemums, silver tails, and yellow flowers. A great addition to any show.
Dimensions 13.8 L × 5.8 W × 9.8 H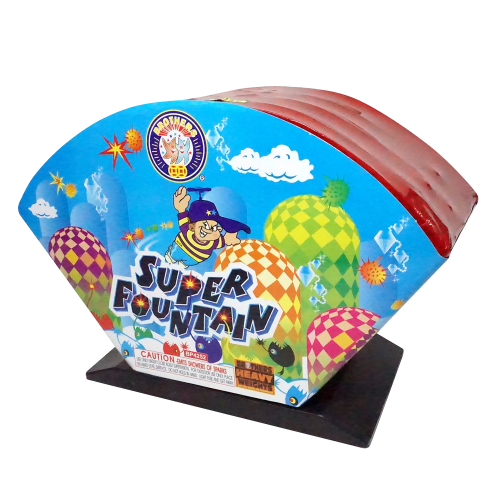 Spirit of 76
Similar Products
Customer Comments
Posted by Mark V | January 2nd 2018
I started my house shows with these and they are great. They lasted for quite a while. I used them to fill the gaps between the multi-shots 500g cakes.
Posted by William W | June 30th 2020
Very nice. Great for any show.