Brothers
Oversize Load of white chrysanthemums with red stars, crackling with blue stars, silver crackling and silver chrysanthemum with green stars. Then green and red clubs, crackling flowers with yellow stars, silver crackling with red and green stars, and crackling flowers with red stars.
Dimensions 17.4 L × 5.9 W × 9.0 H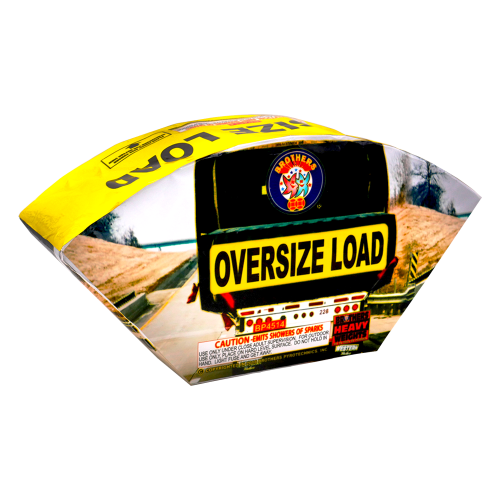 Spirit of 76
Similar Products
None found
Customer Comments
Posted by William W | July 8th 2019
Oh yeah!
Posted by William F | May 12th 2021
Oh Yeah!
Posted by Craig M | September 23rd 2021
Awesome fountain!!!!