Sky Bacon
All the colors in the box spring out in vibrant fashion. A mesmerizing effect commonly know as jelly beans or lava droplets.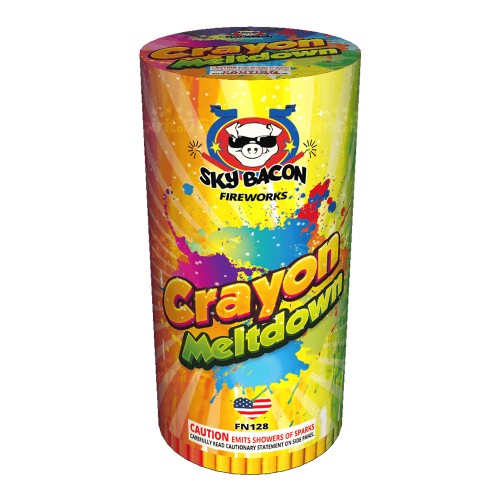 Spirit of 76
Similar Products
Customer Comments
Posted by William W | July 11th 2019
Kid stuff.
Posted by Carl T | October 8th 2019
I like this fountain a lot; living in a small town, attracting attention with big, loud fireworks is not desirable. But when I get the "pyro itch," this is a perfect piece to satisfy. It's quiet, extremely colorful (blue, red, yellow, green, and maybe others too), and only reaches a few feet high. I've had other lava fountains that are much higher (and some much louder), but for what it does, this fountain is great for me. If you're looking for something big and loud, go elsewhere, but I do like this one a lot.
Posted by Erik S | March 19th 2020
The colorful packaging makes this product jump off the shelf! The color blob performance is a hit with my customers.