Firehawk
A revolution in fireworks, 360 Revolution breaks out in assorted color glitter with sparks to multiple whistles and crackling. The real show is the spinning finale of silver and blue sparks.


Dimensions 10.2 L × 10.2 W × 8.9 H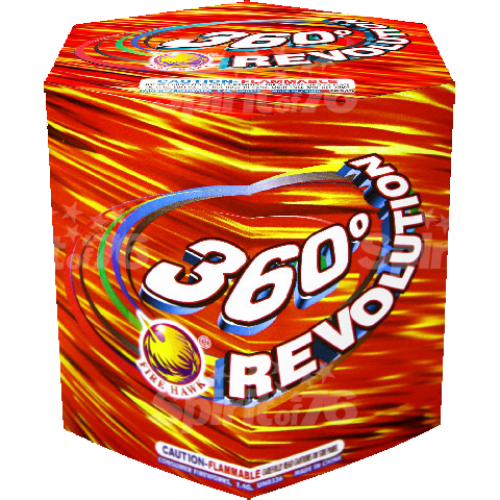 Spirit of 76
Similar Products
Customer Comments
Posted by William W | June 30th 2020
Nice duration. Great for any show.