Shogun
A sweet little 3 pack of patriotic fountains perfect for the 4th. "U" is red star with titanium spring and gold silk chrysanthemum, "S" is silver spring with white chrysanthemum, and "A" is blue star with beautiful gold iron flower.
Dimensions 2.0 L × 2.0 W × 3.1 H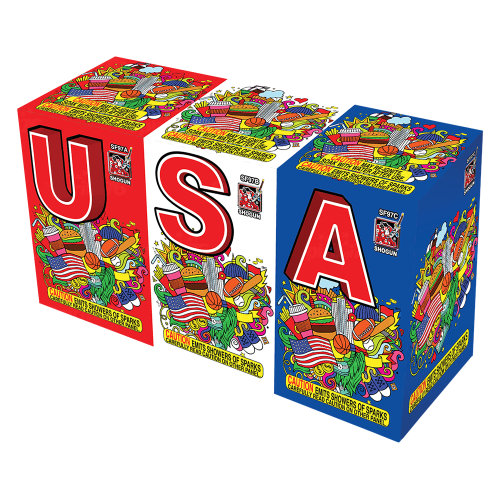 Spirit of 76
Similar Products
Customer Comments
Posted by William W | June 30th 2020
Decent but not great.