Sky Bacon
Top quality firecrackers with that loud "BANG" that brings a smile to the pyro in each of us. Each stick is filled with the maximum composition allowed by law.
Dimensions 11.6 L × 11.6 W × 3.3 H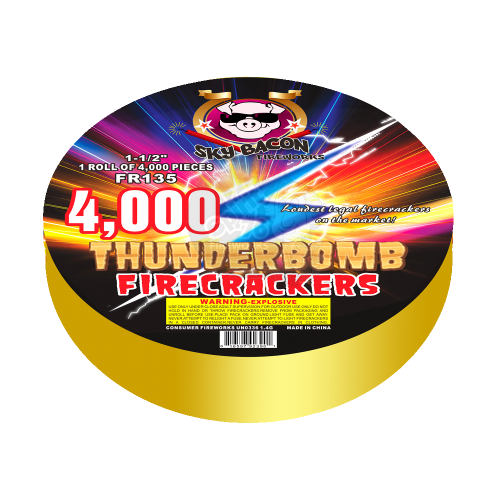 Spirit of 76
Similar Products
Customer Comments
Posted by Josh D | October 8th 2019
Loved the timing for the 4000 roll not to long but just long enough. I lit all of them at the same time and loved it even more.