Bright Star
Nothing compares to the roar of a chopper, except for these four custom cakes from Bright Star. Rip open the full-color case to find Ghost Rider - tails to strobe with color-changing dahlias and gold crown. Next is Road & Roll with tails to spider breaks with color strobes. Hell on Whirls goes up with gold spiral tails to brocade with red lace and gold kiku flowers with white lace. American Chopper revs it up with tails to flower crown, color dahlias, and more.
Dimensions 9.5 L × 9.5 W × 7.9 H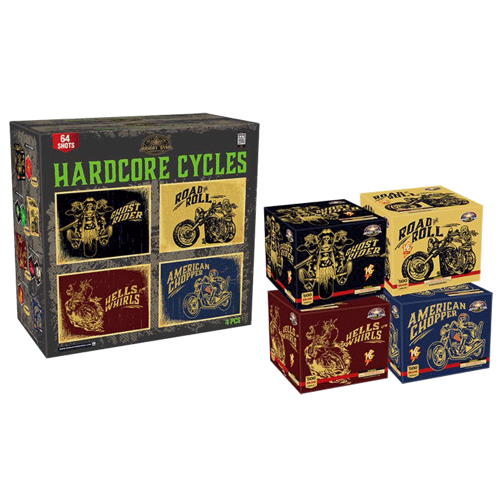 Spirit of 76
Similar Products
Customer Comments
Posted by William W | June 22nd 2023
Meh!