Sky Bacon
This piggy bombs the sky with three comet tails separated by mines. Each comet bursts into color-tipped dahlias with strobing chrysanthemums.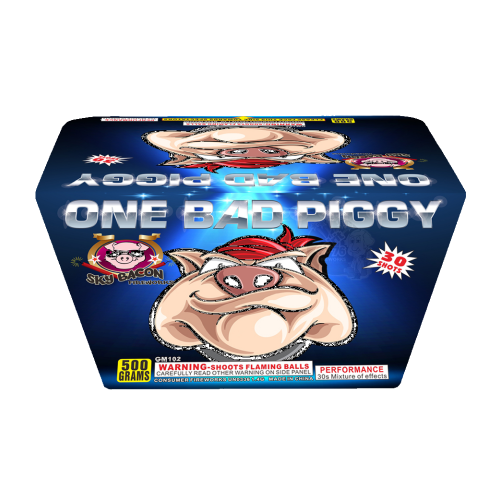 Spirit of 76
Similar Products
Customer Comments
Posted by Paul I | April 9th 2018
nice big piece,good price,always part of show
Posted by William W | July 2nd 2020
Decent but too short.