Sky Bacon
The door flies open with crackling mine to blue star and silver fish. Fires inkjets of red tail to red dahlia, green tail to green dahlia, purple tail to purple dahlia, orange tail to orange dahlia and color peony.
Dimensions 13.4 L × 9.5 W × 9.0 H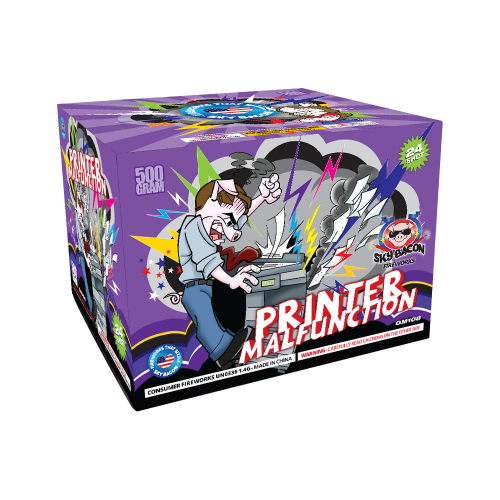 Spirit of 76
Similar Products
Customer Comments
Posted by William W | July 6th 2020
Nice effects and colors.