Sky Bacon
Booming gold breaks of brocade rain down and melt into red, white, and blue tips. Big and loud!
Dimensions 10.5 L × 10.5 W × 9.5 H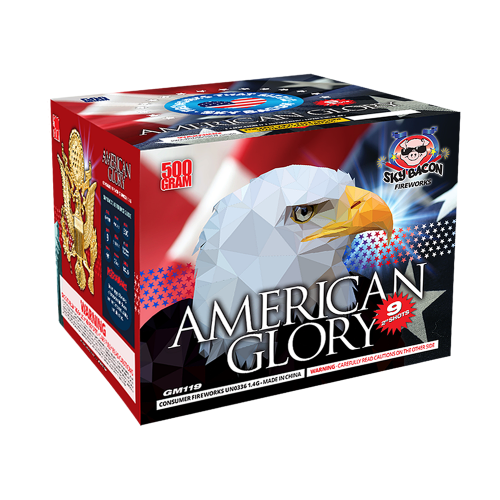 Spirit of 76
Similar Products
Customer Comments
Posted by Paul I | September 12th 2018
was hoping for more from a 2 inch piece
Posted by David M | May 11th 2018
another awesome cakke no crackle no whistles i hate both lol crackle and whistles are overrated and overused
Posted by William W | September 4th 2020
Big booming breaks.