Sky Bacon
Get four different fireworks, each with their own color theme. Includes Premium Red, Premium Green, Premium Lemon, and Premium Purple. A great assortment of 500-gram cakes!
Dimensions 9.5 L × 9.5 W × 8.9 H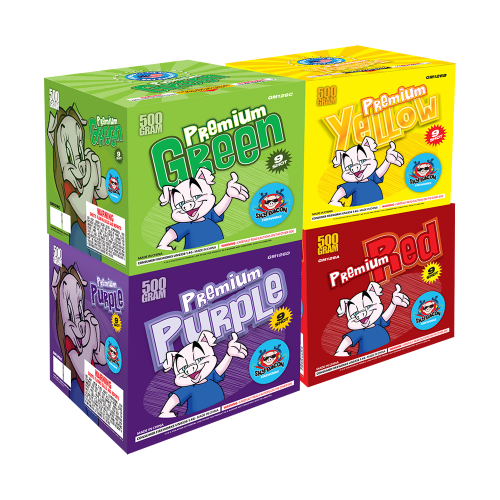 Spirit of 76
Similar Products
Customer Comments
Posted by William W | September 4th 2020
Loud, colorful cakes.