Sky Bacon
One of the #loudest fireworks you can get! Features red palm and silver glitter, silver palm and red peony, brocade crown and green glitter, and a two-shot finale. Like and share!

Dimensions 20.5 L × 10.5 W × 19.3 H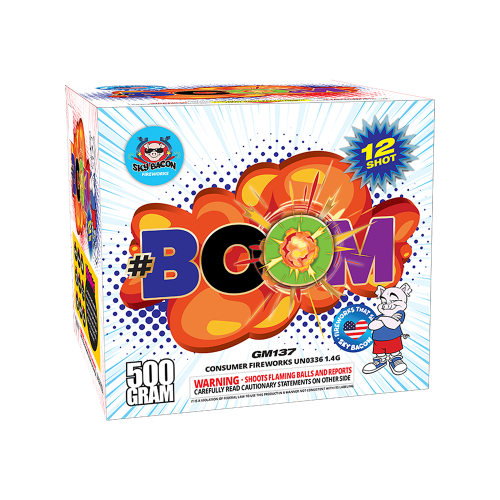 Spirit of 76
Similar Products
Customer Comments
Posted by Edmund G | January 29th 2018
Big breaks on this one and it is loud. Would get again.
Posted by David M | May 11th 2018
another awesome cake