Realtree
Colorful breaks of pink pearls are accentuated with gold glitter. A great single-effect cake for your backyard show. Perfect for gender reveals, breast-cancer events, or just a good time.
Dimensions 12.3 L × 8.3 W × 7.0 H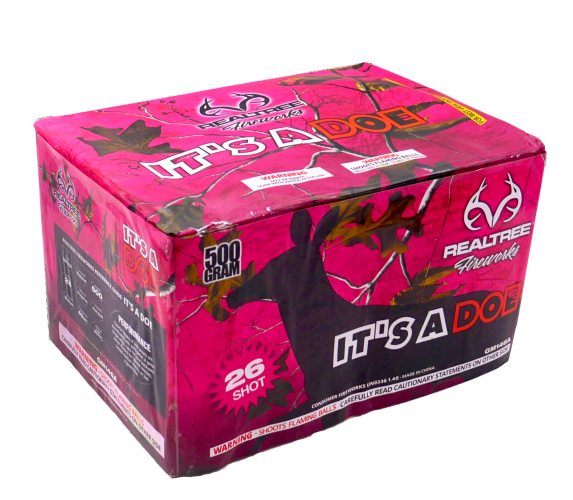 Spirit of 76
Similar Products
Customer Comments
Posted by William W | June 30th 2020
Loud breaks with, great elevation and duration.