Realtree
Brilliant blue breaks fade to gold glitter. A great way to add some blue to your gender reveal, or any fireworks show.
Dimensions 12.3 L × 8.3 W × 7.0 H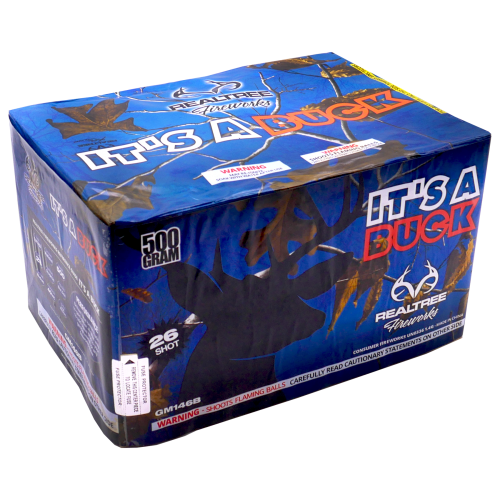 Spirit of 76
Similar Products
Customer Comments
Posted by William W | June 30th 2020
Loud breaks with great elevation and duration.