Brothers
A classic Brothers cake that pyro lovers go crazy for. Green glittering tails, stars, silver glittering tails, crackling flowers, and an eight-shot finale of whistling tails and crackling flowers.
Dimensions 18.5 L × 10.3 W × 8.0 H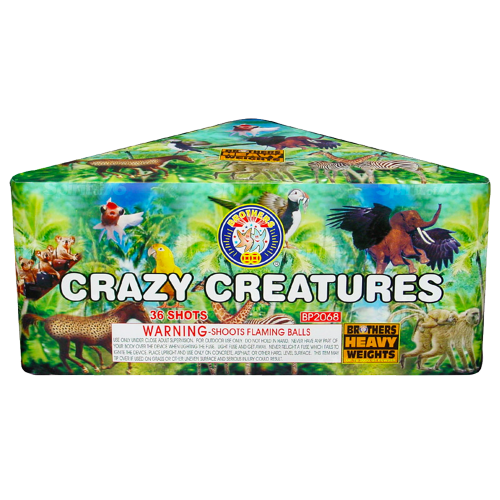 Spirit of 76
Similar Products
Customer Comments
Posted by Brian G | April 2nd 2015
Great ending!
Posted by Paul B | April 2nd 2015
Lots of color Mid-level. Good crackling ending.
Posted by William W | June 30th 2020
Great effects, elevation and duration.
Posted by Jonaathan W | October 26th 2022
This was the overall favorite by all family members at our 4th of July show! Wasn't even the finale shot, but voted best overall.