Sky Bacon
Color strobing comet tails sail up and explode into white twinkling stars with vibrant lemon, blue, green, and red planets.
Dimensions 11.0 L × 10.3 W × 8.9 H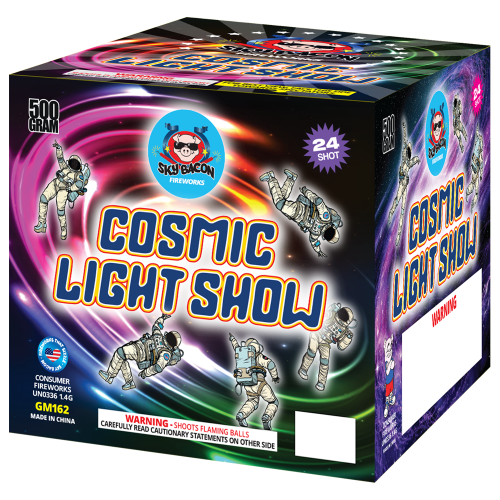 Spirit of 76
Similar Products
None found
Customer Comments
Posted by Wayne B | July 8th 2019
Wayne B These were fast and had some pop.These are really good if you set off two at a time.
Posted by William W | June 30th 2020
Good color with decent duration.