Sky Bacon
This incredible hog is always angry! 28 shots of mixed effects, beginning with two rows of double color-comets, followed by single shots of multicolor peonies to red ash, and then multiple shots of multicolor peony to white strobe. Ends with a glittering brocade finale.
Dimensions 12.3 L × 14.6 W × 8.9 H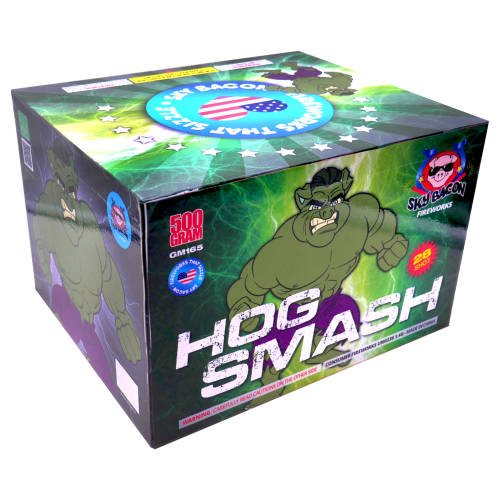 Spirit of 76
Similar Products
Customer Comments
Posted by Josh D | October 8th 2019
Awesome color and good breaks.
Posted by William W | June 30th 2020
Nice colors, effects and duration.