Sky Bacon
This little piggy goes wee wee weeeee all the way up to the moon. Each shot goes up with a whistle and tail to break. A great effect!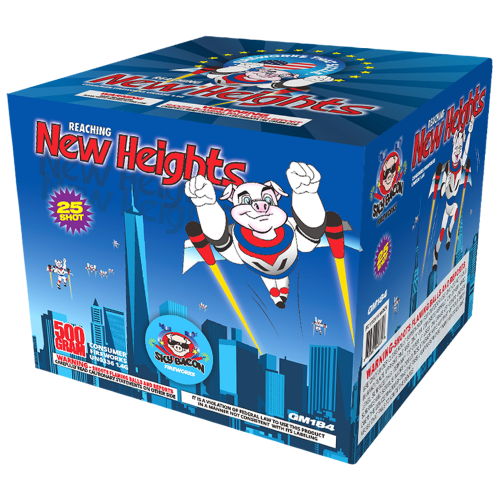 Spirit of 76
Similar Products
Customer Comments
Posted by William W | November 30th 2020
Nice colors, effects and duration.
Posted by William W | September 4th 2020
Screamin good!