Sky Bacon
Celebrate America in all its glory. Fanned shots of red comet tails break into red and blue with white strobe. Blue to red breaks fade to timerain. Brocade tails burst to blue with crackle. A double finale features gold willow to red plum followed by titanium willows with red strobe.

Dimensions 15.8 L × 9.5 W × 6.9 H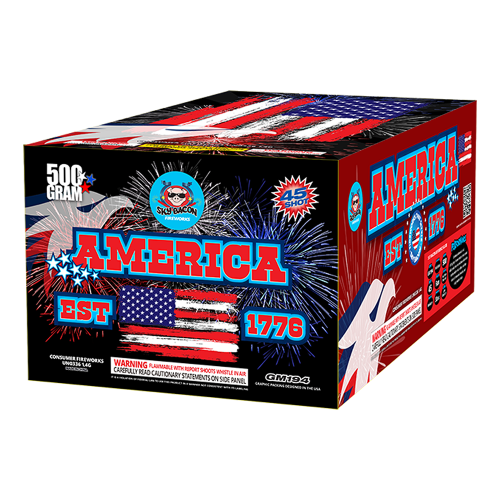 Spirit of 76
Similar Products
Customer Comments
Posted by William W | July 6th 2021
Very nice!