Brothers
A zigzagging onslaught of blue tails blitzing across the sky with an incendiary display of purple stars and green flying fish.
Dimensions 16.8 L × 15.8 W × 7.0 H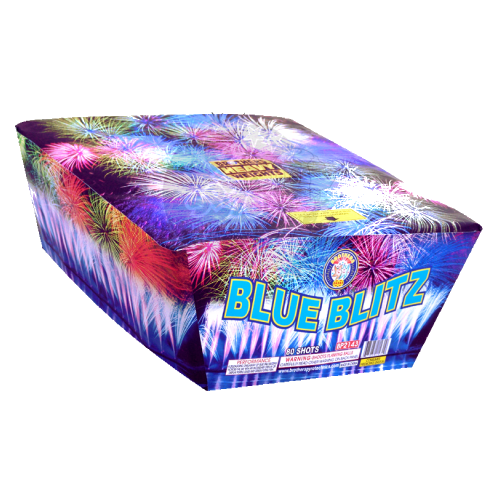 Spirit of 76
Similar Products
Customer Comments
Posted by Dan O | March 12th 2012
Fantastic display in itself!
Posted by Ashley O | September 11th 2014
Nice cake, everyone loved this in my show. Added to my must have list
Posted by John G | October 13th 2014
My wife loves the fish and the color blue so I had to add this one to my show. I like it because it is a nice diversion from the pop boom break of the typical cake. It helps keep any show interesting and the cost isn't too bad either.
Posted by William W | September 4th 2020
Quick and colorful.