76 Pro Line
One of our shooters favorite effects is now available in a rapid-fire cake. Double-scream whistles end with super long hanging red stars. A special cake with tremendous height.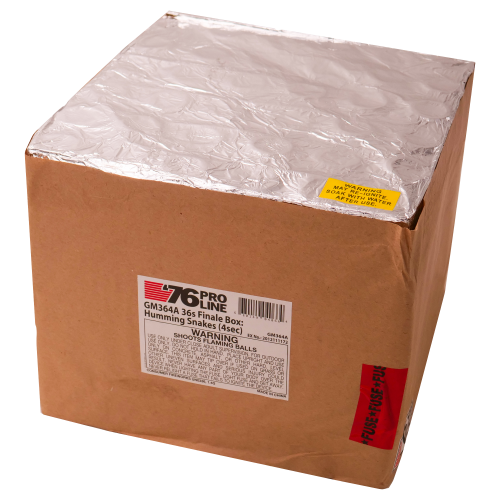 Spirit of 76
Similar Products
Customer Comments
Posted by Todd W | November 13th 2017
Great effect for pyromusicals or just to really perk up your audience!
Posted by EDMUND G | April 21st 2020
I am not sure who rated this at less than 5 stars but whoever did is crazy. This cake kicks you know what. It is ear splitting loud and has great height.
Posted by Nikolas U | July 8th 2020
I usually love this cake and effect, but the 2020 batch was a real let down. the effect was dim, quiet, and fired in less than half the time on the label (the cakes I received and ordered were labeled as 8s in duration, but were done in about 3 seconds). This is personal and crowd favorite effect - so I hope the quality control on them improves for next year.