Winda
Fantastic zigzagging shots of red/white/blue tails to big-league rain chrysanthemums at accelerating pace, with a loud whistling finale! A must-have Winda classic!
Dimensions 16.1 L × 23.4 W × 5.0 H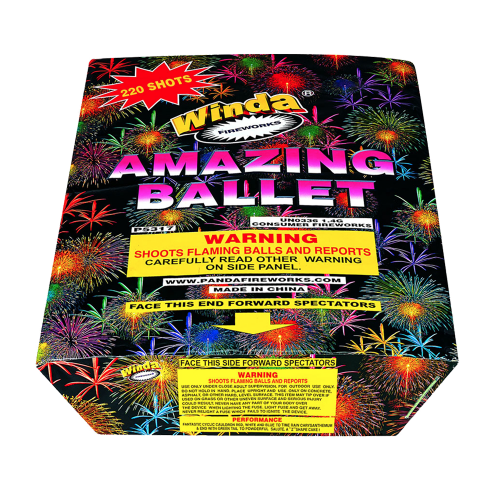 Spirit of 76
Similar Products
Customer Comments
Posted by John W | February 3rd 2015
Great multi effect fan cake. I incorporated this into a finale with a bunch of 76 Pro Line cakes since the 76 Pro Line Z-Fan was sold out. This did a great job and everyone really liked it. Ill be sure to get it again.
Posted by James D | April 2nd 2015
Like a machine gun!
Posted by Bob T | July 17th 2015
This is a great cake leading into your finale. This cake got a lot of praise from everyone who was watching.
Posted by Kent L | November 13th 2017
My show opener this year! People loved it! ❤️