76 Pro Line
Pro Use Only Pro Line 500 gram 36 shot cake of crackle breaks.
Fills the air with noise!

2022 Production Updated to 25sec (was 20sec)

The Pro Use Only version of this cake has minimal tube spacing to save on freight & comes packed 6/1 over the standard 4/1 packing.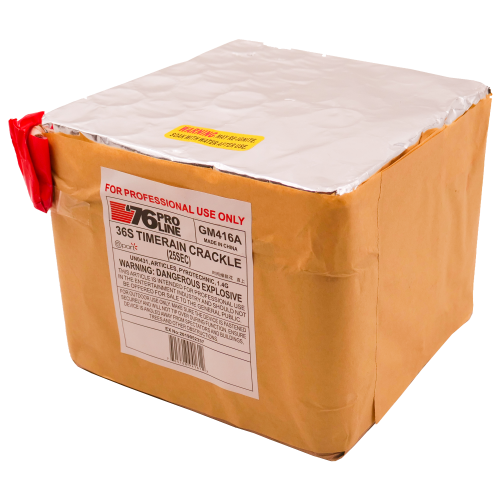 Spirit of 76
Similar Products
Customer Comments
Posted by William W | July 1st 2020
Good duration but too one note.