76 Pro Line
10 shots of extra long duration high quality silver strobe. Try Layering with this cake with MS480 to make a great scene!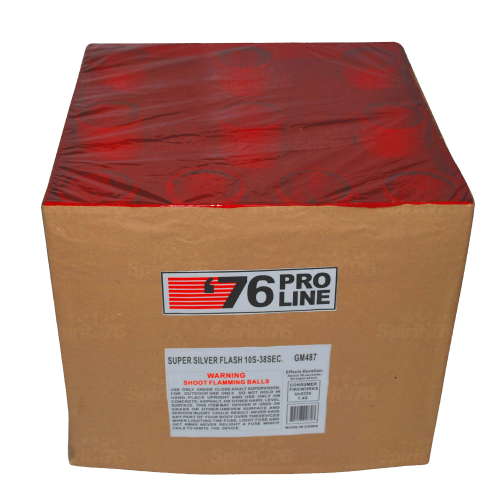 Spirit of 76
Similar Products
Customer Comments
Posted by Bill | September 25th 2011
Was the best i have seen in a long time
Posted by David C | July 1st 2017
I love this cake for a change. The glitter is very effective. The breaks are BIG and symmetrical. I like to fire 2 - 4 at a time for maximum effect to keep the sky filled and they are just beautiful.
Posted by Todd W | January 29th 2018
Perfect piece. Cannot do without and amazes the audience every time!
Posted by Bryant B | June 8th 2020
This looks like bombshell diamond just ten shots