Brothers
Put all the glitz and glamour of Las Vegas into your own night sky. This one-fuse bandit puts on a show of red, white and golden brocade mine to red wave, silver wave and golden brocade. The jackpot comes in the form of a 10-shot finale.
Dimensions 10.6 L × 10.6 W × 8.0 H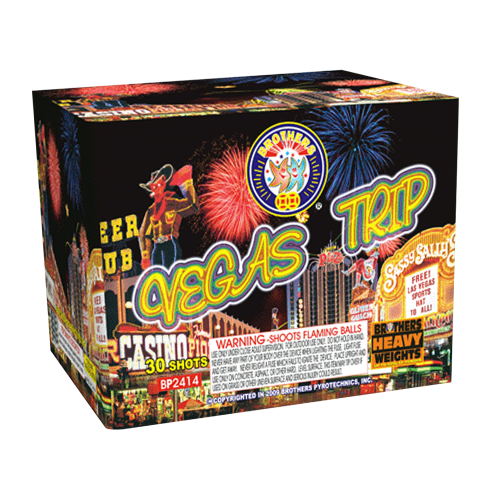 Spirit of 76
Similar Products
None found
Customer Comments
Posted by William W | July 20th 2020
Loud colorful breaks, excellent duration with rapid fire ending.