Brothers
Boldly fly the colors of our flag with booms of brocade tipped in red, white, and blue. Ends with a four-shot brocade finale. Let freedom ring! New packaging for Brothers Pyrotechnics 20th Anniversary.
Dimensions 10.8 L × 9.8 W × 10.0 H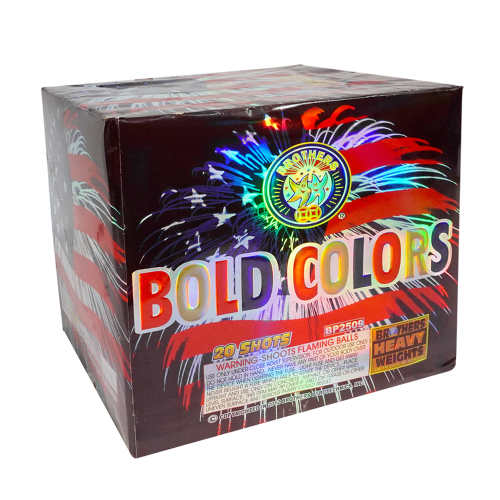 Spirit of 76
Similar Products
Customer Comments
Posted by William J | June 2nd 2014
Decent breaks.
Posted by Bill K | June 2nd 2014
Goes high and colorful.
Posted by Brian A | June 2nd 2014
Nice to use as a finisher to Midnight.
Posted by Alex | June 2nd 2014
Good break, boom, and height.
Posted by Eric S | June 2nd 2014
Lives up to its name
Posted by William W | July 20th 2020
Great for any show.