Brothers
Create your own stars with this amazing set from Brothers. Includes Canopus, Centauri, Vega, and Capella. Each cake puts on a stellar 48-shot show.
Dimensions 11.8 L × 10.5 W × 7.9 H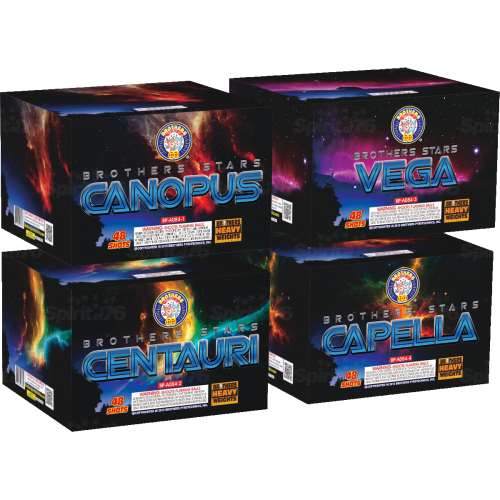 Spirit of 76
Similar Products
Customer Comments
Posted by Kirk B | May 10th 2017
Didn't care much for Canopus. The other 3 were okay.
Posted by William W | June 30th 2020
Colorful and long lasting set of cakes.
Posted by William W | October 1st 2020
Great when all four set off together.
Posted by Jeffrey W | September 4th 2020
Long lasting decent breaks great for middle of show to add some duration