Brothers
Bringing home the hardware - 24 shots of sparkling silver glitter build to a 6-shot finale of red and blue pearls with silver glitter. No crackle!
Dimensions 11.8 L × 11.8 W × 8.1 H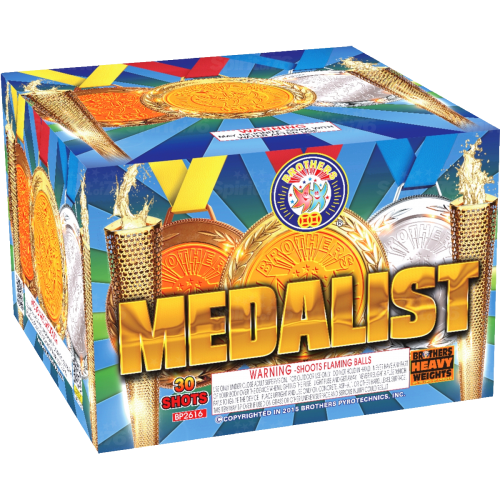 Spirit of 76
Similar Products
Customer Comments
Posted by Roel V | January 17th 2019
Great strobe action!
Posted by George T | October 8th 2019
That is a damn fine cake!
Posted by William W | June 30th 2020
Good duration.