Brothers
Big booming breaks are the hallmark of a Brothers 500 gram, and Crack of Dawn is no exception. Features brocade and gold willows to blue or green.
Dimensions 10.3 L × 10.3 W × 9.8 H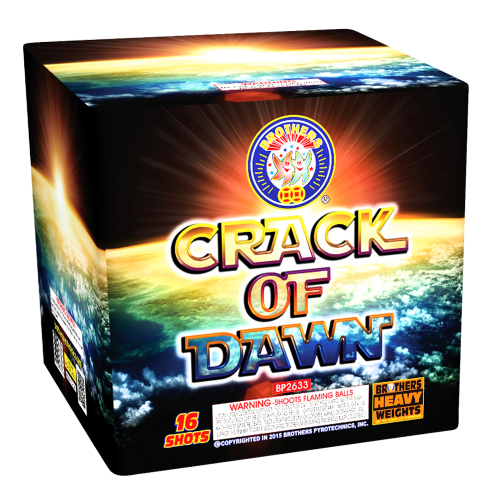 Spirit of 76
Similar Products
Customer Comments
Posted by William W | June 30th 2020
Loud breaks with good color and duration.