Winda
Shoot fireworks like a pro with this set of assorted 500 grams from Winda. Includes Like a Boss, Like a Champ, Like a Hero, and Like a Star. Unique triangle packaging.
Dimensions 15.3 L × 11.0 W × 7.0 H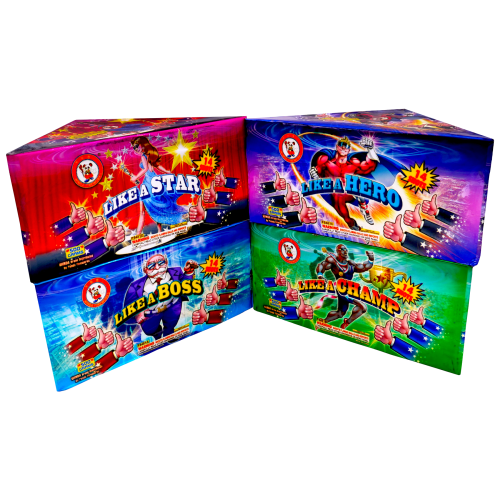 Spirit of 76
Similar Products
Customer Comments
Posted by Kirk B | May 10th 2017
Great assortment at a price that's hard to beat.
Posted by Paul I | April 9th 2018
Fantastic,a lot of bang for the price!
Posted by William W | July 20th 2020
Nice and colorfu. Best when combined with higher flying louder cakes.