Bright Star
Wolf Warrior bites with strobing mines to gold palms and willows. Alternates with high shots of 3-stage howling tails to a brocade and chrysanthemum finale.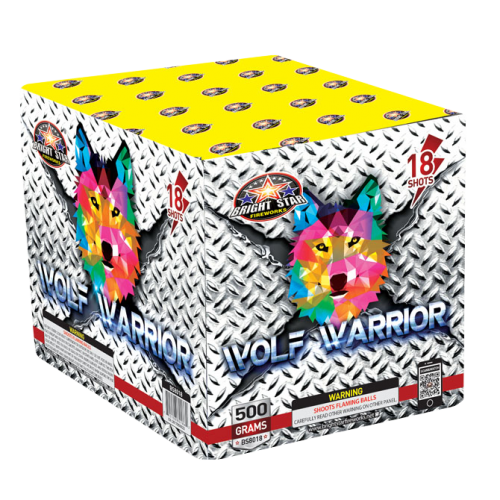 Spirit of 76
Similar Products
Customer Comments
Posted by Scott L | June 8th 2020
WOW!!
Posted by William W | October 1st 2020
Loud breaks, good color and duration.
Posted by JACOB K | March 21st 2022
Loud breaks and the screaming comets are AWESOME!