Brothers
A great cake for shows - check out these really unique color glittering willows. A thoughtfully-designed 35-second show.

Effects: red stars to silver glittering willows, green stars to red glittering willows then red, green, yellow, purple, blue and orange palms. Next, four shots of red and silver glittering willows. Ends with a four-shot finale of delayed crackling chrysanthemums with red, green and yellow stars.
Dimensions 19.7 L × 15.4 W × 18.1 H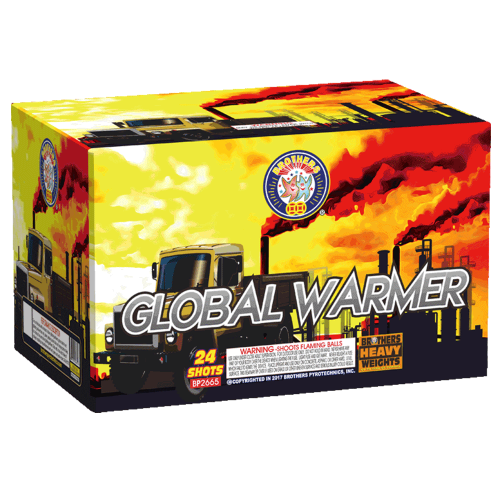 Spirit of 76
Similar Products
Customer Comments
Posted by William W | October 1st 2020
Slow start, nice finish.