76 Pro Line
Our 30-shot rack goes above and beyond the industry standard. Use the extra six tubes for multi-break shells, a sleeve of Smoke N Mirrors, or any other shells ready to go up in the air. Artillery Shells NOT included.

Includes 30ea fiberglass 1.91" tubes which are perfectly sized to work with 1.75" shells.

Silver minimum not required for parcel shippable items.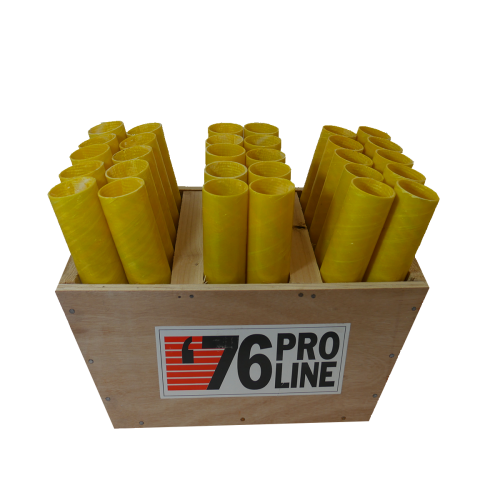 Spirit of 76
Similar Products
None found
Customer Comments
Posted by Eric G | June 3rd 2019
Excellent build quality!
Posted by Harry S | June 26th 2019
what size motors can i use with this rack and will it handle multi break