Sky Bacon
This cake is a sure bet with white strobe mines, white strobe breaks, and brocade crown. The payout comes from an intense crackling finale.
Dimensions 4.5 L × 5.9 W × 5.9 H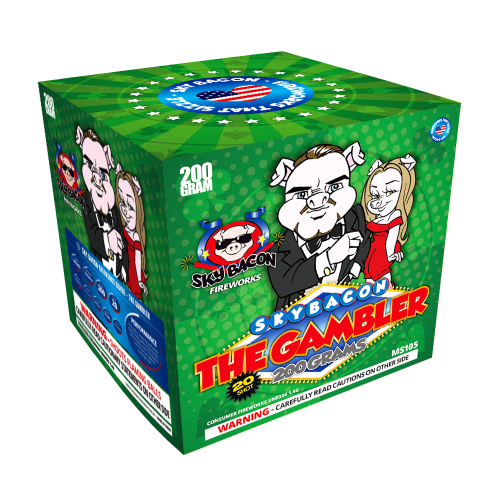 Spirit of 76
Similar Products
Customer Comments
Posted by William W | June 30th 2020
Short and sweet.