Sky Bacon
This cowboy comes out shooting with brocade tails to brocade crown and color stars with crackle.
Dimensions 4.8 L × 4.8 W × 6.0 H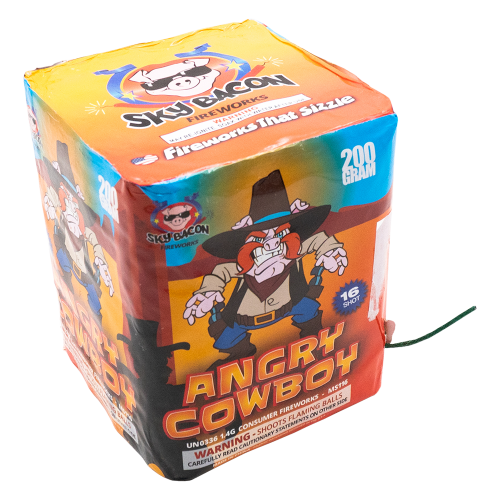 Spirit of 76
Similar Products
Customer Comments
Posted by Chris R | October 20th 2016
May be the best 200gm cake I have ever shot.
Posted by CHARLES B | August 31st 2017
great cake its 1 of my favs i have 3 favs bling bling and luck o the irish but this 1 is the best i think
Posted by Todd W | January 29th 2018
Definitely the best 200g cake there is.
Posted by William W | June 30th 2020
Not bad.
Posted by Zach K | July 6th 2020
I used several of these in my show this year and they were impressive for their price and being a 200g cake.
Posted by William W | July 20th 2020
Yeehaw!