Tako
Amazing fan performance from ground to sky! Fires crackling mine to green falling leaves with red glitter, golden wave with green glitter, yellow falling leaves with blue, gold brocade with red glitter and chrysanthemum with color pearls.
Dimensions 8.5 L × 6.3 W × 6.0 H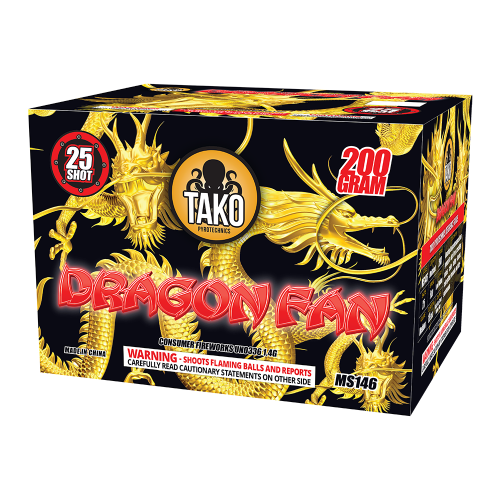 Spirit of 76
Similar Products
Customer Comments
Posted by Samantha C | December 13th 2022
Super pretty, vibrant effects. Fused to shoot very quickly.