Sky Bacon
Soccer Mom gets the red card in crimson shots mixed with white glitter, gold glitter, and purple stars. A best-seller that is popular on retail shelves.


Dimensions 7.5 L × 7.5 W × 6.3 H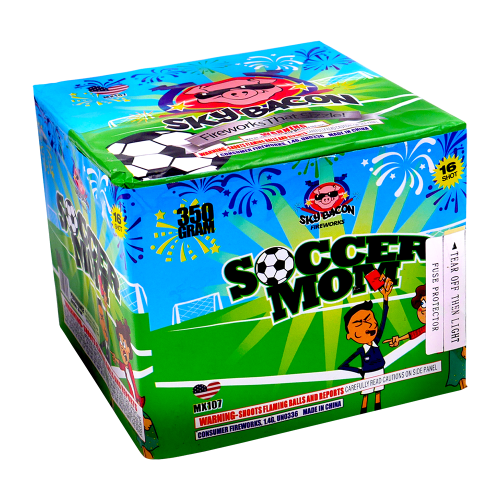 Spirit of 76
Similar Products
None found
Customer Comments
Posted by Ronnie M | January 21st 2020
will need 4 cases
Posted by William W | July 20th 2020
Good cake.
Posted by William W | September 4th 2020
Sweet!