Brothers
Six powerful ball shells bursting with colorful stars, white flashes and crackling. High-quality Brothers shells at a value price.
Dimensions 12.0 L × 6.0 W × 4.0 H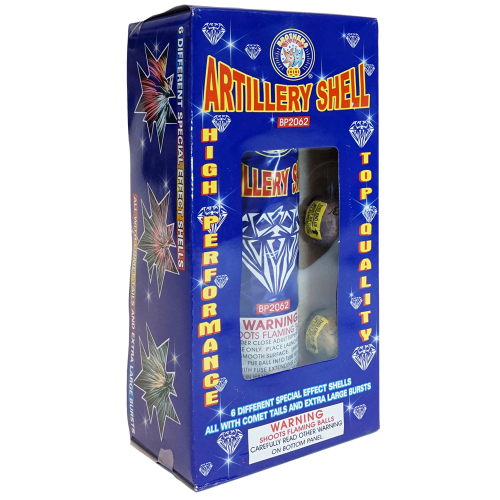 Spirit of 76
Similar Products
Customer Comments
Posted by Erik S | April 1st 2019
The Brothers Artillery Shell kits always sell well. The packaging is sturdy and attractive. The compressed cardboard tube that is included is very thick and the shells fly high.