Tako
These shells are nuclear! Each 5" monster artillery shell deflagrates into an amazing display with gold, silver, or red radioactive remains.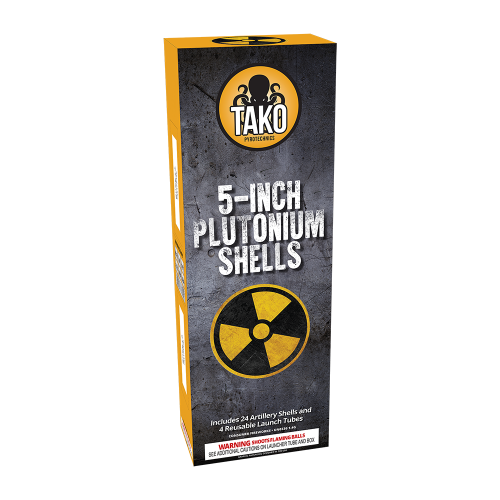 Spirit of 76
Similar Products
Customer Comments
Posted by William W | June 16th 2022
Fuse up these beauties with other large shells in multi launch canisters for an awesome finale.