Brothers
The same hard-hitting Smoke N Mirrors canister shells from Brothers with a shorter tube and reduced packaging. Exclusive to Spirit of 76, we offer the absolute lowest price possible on the industry leading 60 gram canister shell.
Dimensions 13.3 L × 18.5 W × 15.3 H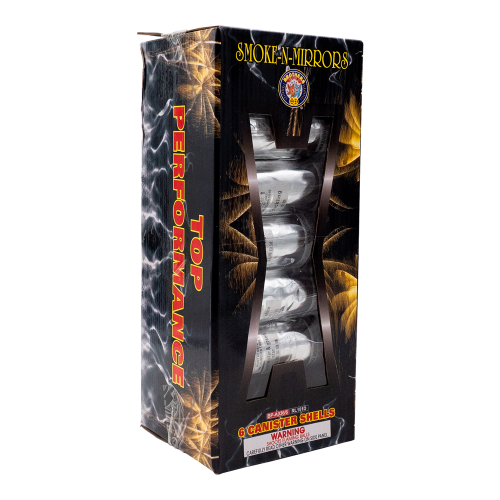 Spirit of 76
Similar Products
Customer Comments
Posted by Brent B | August 31st 2017
awesome shells, fuses are kinda short for regular tubes
Posted by Curtis B | May 25th 2018
Awesome shells. I love the fact these are labeled for effect and the effect actually matches the break! Its rare to find that in a shell kit.