Brothers
Instead of the standard 24 singles in a tall box, Gone Ballistic houses 12 doubles and 12 triples for a total of 60 breaks!
Dimensions 30.1 L × 8.5 W × 6.3 H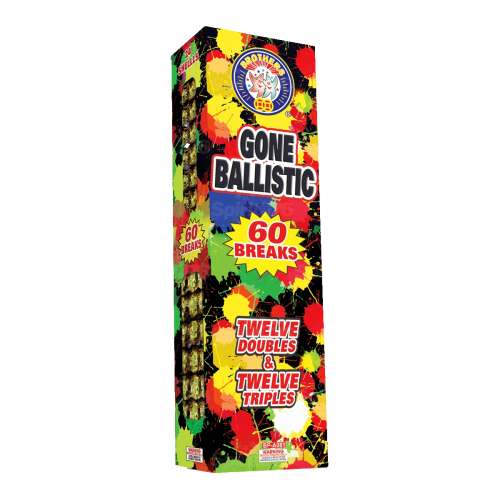 Spirit of 76
Similar Products
Customer Comments
Posted by Erik S | February 12th 2020
This is a must stock peanut shell kit for my tents. It has great packaging and customers love the multiple breaks.