Brothers
Five-inch shells with 24 assorted neon effects. The colorful box has a full list of effects on the back, and the 60-gram canister shells are each labeled with a performance description.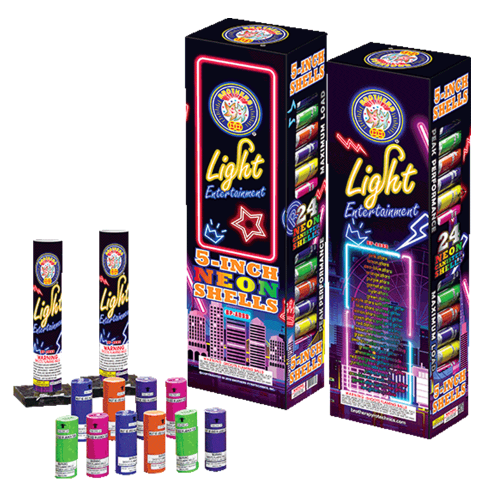 Spirit of 76
Similar Products
Customer Comments
Posted by William W | June 16th 2022
Great shells. Fuse them and other large shells up in multi shell canisters for the ultimate finale.