Sky Bacon
Why settle for a short-term fix? Get FIVE minutes of smoke in each stick. Great for daytime use, or nighttime use with strobes or fountains.
Dimensions 6.9 L × 1.4 W × 1.4 H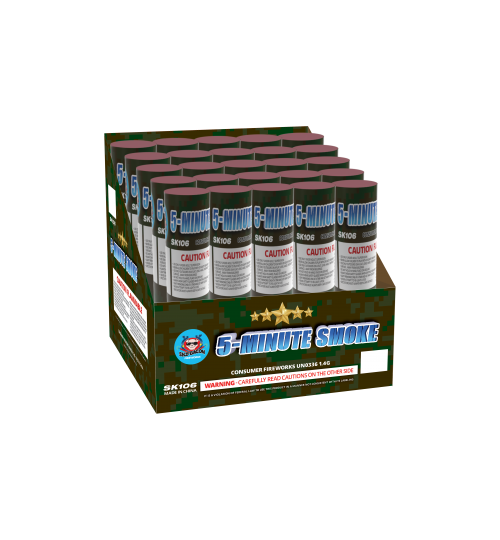 Spirit of 76
Similar Products
Customer Comments
Posted by Tonya M | June 17th 2013
I love this smoke. The first one we used we decided to time it and it produced a large amount of smoke for just over 6 mins.