Shogun
Just when you thought you had seen it all, Shogun does it again- 60 shots of whistle and red tail to crackling, 60 shots of whistle and green tail to reports, and 60 shots of silver titanium tail to reports all in a JUMBO size missile battery.
Dimensions 40.0 L × 5.9 W × 3.5 H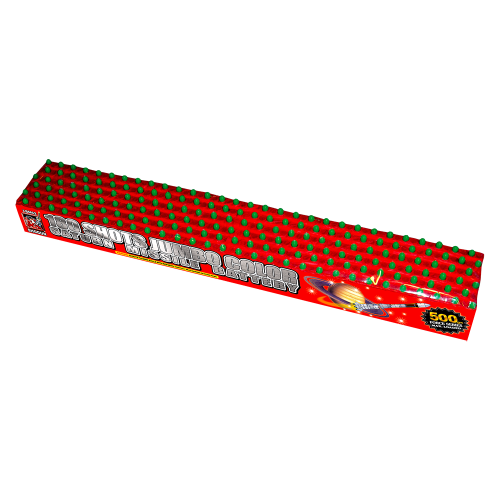 Spirit of 76
Similar Products
Customer Comments
Posted by William W | February 23rd 2017
Very nice! Jumbo rapid fire version with multiple colors and effects. Plenty of noise as well.