Sky Bacon
This piece starts out with rows of crackling mine before saturn missiles take flight with whistles, colors, strobes, report and crackling.
Dimensions 11.2 L × 11.2 W × 3.1 H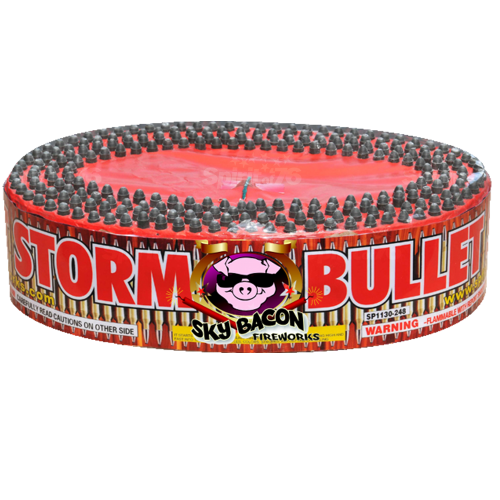 Spirit of 76
Similar Products
Customer Comments
Posted by Andrew R | July 6th 2015
Amazing! A must have for pre grand finale! (5 start product)
Posted by William W | February 23rd 2017
Mines and missiles and strobes. Oh my! Set off at least two at a time.