Firehawk
Unstoppable breaks of golden coconut and red star with white glittering, accompanied by gold willow with blue star to crackling, brocade with red star and crackling rain pistil lead to a hard-hitting three-shot finale. Powerful 2-inch ball shells.


Dimensions 10.8 L × 10.8 W × 8.7 H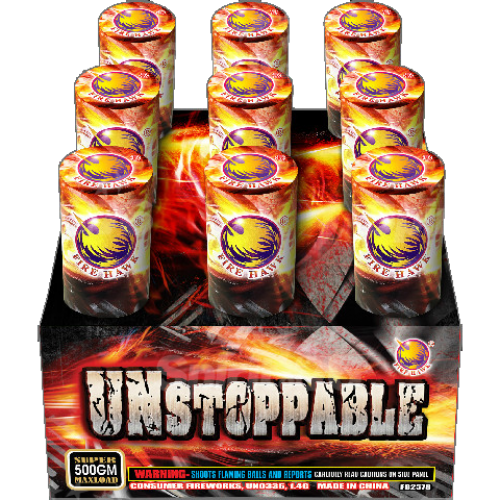 Spirit of 76
Similar Products
Customer Comments
Posted by David E | August 31st 2017
Big,loud, colorful, very excellent cake. Priced 4 per case, must have.
Posted by Matt R | March 23rd 2018
Great finale rack! Big booming breaks.